Our staff members are not on commission — they are all salaried employees. They are experienced and knowledgeable investment specialists, with over 80 years of combined service in the financial industry. Their goal is to provide you with the best professional client service available based only on your needs. Our mandate is to operate on a not-for-profit basis, with the benefits going to our investors.
---
BLAIR COOPER
President and CEO, Blair was appointed President and CEO on January 1, 2010. He joined Tradex as a Vice-President in August 2000, following years of increasing responsibilities with the Bank of Montreal. At the time of leaving the bank, he was Community (Group) Manager in the North Bay area. Blair is a CFA Charterholder. He is an MBA graduate from Queen's University (1987) and holds a B.Sc. degree from the University of Western Ontario.
BRIEN MARSHALL
Senior Vice-President and COO, in January 2010, Brien was appointed Chief Operating Officer in addition to his Senior-Vice President responsibilities. He joined Tradex in January 1991, having gained valuable mutual fund experience with a large national dealer. He holds a Bachelor of Commerce degree from Carleton University (1988) and is a Certified Financial Planner. Outside of Tradex, Brien is a member and a former President of Atlantic Voices The Newfoundland and Labrador Choir of Ottawa.
NATALYA CALABINA
Director of Finance and Compliance, joined Tradex in July 2019. Natalya has a diverse background managing corporate functions and professional services for Canadian and International companies and firms. She brings over 25 years of operational management and finance expertise to Tradex. Born and raised in Russia, she moved to Canada in 2003. She holds a Bachelor degree of Commerce with a major in Corporate Finance and Corporate Governance from the Financial University under the government of the Russian Federation, Moscow, Russia and holds a CPA designation.
LUC BISAILLON
Investment Advisor, joined Tradex in May 2007 upon graduating with a Bachelor of Commerce degree, with a major in Finance, from the University of Ottawa. Luc became a licensed Investment Advisor in September 2007. He works closely with Blair and Brien in providing service to Tradex members. Luc was born and raised in Ottawa and is a proud Franco-Ontarian.
JORN LEWIS
Investment Advisor, joined Tradex in April 2018. Jorn graduated from the University of Ottawa with a Bachelor of Commerce degree, majoring in Finance. Born and raised in Germany, Jorn moved to Ottawa in 2008. He is currently completing the CFA program.
ISLA FOSS
Financial Advisor Assistant, joined Tradex in September 2019. Isla graduated from Algonquin College with an advanced diploma in the Business Administration program, with a major in accounting. Isla is currently studying and completing courses to achieve a QAFP designation. Outside of work, Isla enjoys leisure activities such as listening to music, dog sledding and playing chess.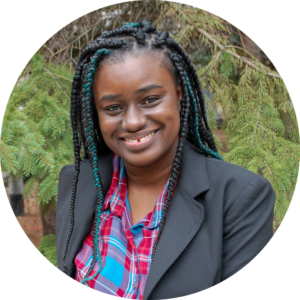 SARA KANGBEYA
Joined Tradex in December 2021. Sara holds an MBA in Management from Rochester, New York and a BA in Management Controls and Information Systems from Montpellier, France. Sara is currently studying and completing courses for CFP certification. After travelling the world, Sara recently settled down in Canada, and in her spare time, she enjoys volunteering and cooking for a local not-for-profit organization.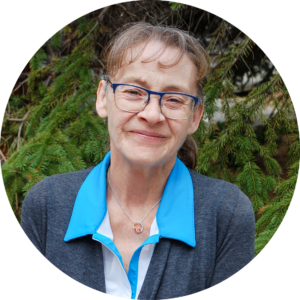 HEATHER CAMPBELL
joined Tradex in September 2021. Heather has over 25 years' experience working in Financial Services providing client service and documentation processing. Outside of work, Heather enjoys time working on a farm and spending weekend afternoons with her family.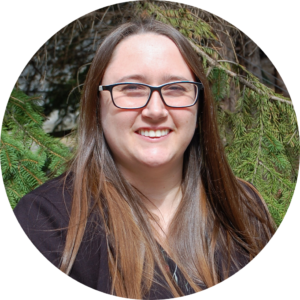 VERONICA BALLOCH
joined Tradex September 2021. Veronica graduated with honors from Algonquin College in the Travel and Tourism program. Outside of work, Veronica enjoys going to concerts, travelling, and spending time with her niece and nephews.
LANKA KUNERT
Administrative Assistant, joined Tradex in December 2020. Lanka studied Public Relations at Algonquin College and worked in both the public and private sector before taking a new path and studying Hair Styling. After working in the beauty industry for 4 years Lanka decided to return to office work. Outside of work, Lanka enjoys spending as much time as she can outside, trying new food and listening to loud music.
You wish to become a Tradex member ? A Tradex advisor will be happy to help you.